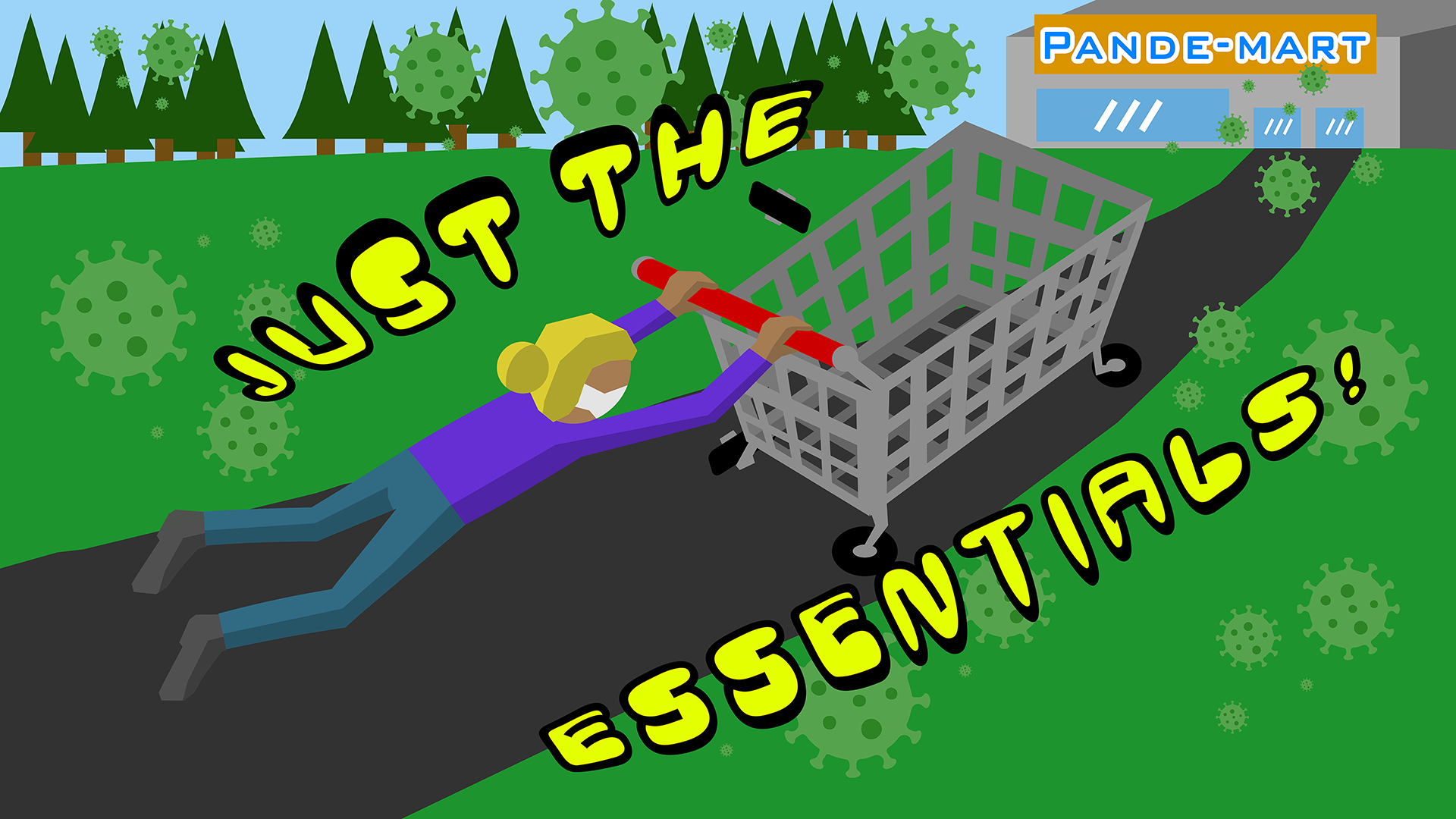 Just the Essentials
Just the essentials!
Overview
You start with a shopping list of 6 essential items and must contend with an out of control cart and other shoppers not observing social distancing whilst trying to complete your shop and get out before being infected.

The basics
You control your trolley with WASD and your character is dragged along behind, if you are in range of an item on your shopping list you can press F to pick the item up.
The other shoppers have their own list of items to collect and will happily barge past you to get to their own essentials.
Credits
This game was produced for the GMTK Game Jam 2020 by a two man team following the theme 'Out of control' and updated post jam to address feedback/comments/bugs and made available on all platforms.
Download
Click download now to get access to the following files: